Description:

One piece structure covering both the rotor and stator. Compact structure with small size for convenient installation, mainly for transmission of low current and low frequency signals.
The through hole can be realized at the axis center.
Superposition of electrical path along the axial direction, adopting gold to gold multi-points contact between the brush and the ring with least friction coefficient, contact resistance and resistance fluctuation.
Endurable with long working life.
Insulation materials with excellent electric properties are used between adjacent electrical paths.
Insulation and shielding treatment well handled on the power and signal channel accordingly.
Capable of adapting to various environment such as high temperature, low temperature, impacting, vibration, salt spray, damp heat, water saturation, and etc.

Features:

Compact design with small size and dimension.
Flexible structure, easy and convenient for installation.
Low temperature rising during power transmission.
With least electromagnetic radiation.
Strong anti-interference signal transmission with least loss
Strong adaptation to various environment.
Wide applications fields.
Can be integrated with optical fiber/liquid (gas) rotary joints.
Maintenance-free during working life.

Typical Applications:

Various Telecommunication Systems.
Radar Systems.
Fire Control Systems.
Precision Detection Machines.
Robots.

Customized Options:

Outline dimensions.
Installation size and installation mode.
Materials of housing.
Surface treatment.
Electrical connection (Wiring and connector).
Experiment projects.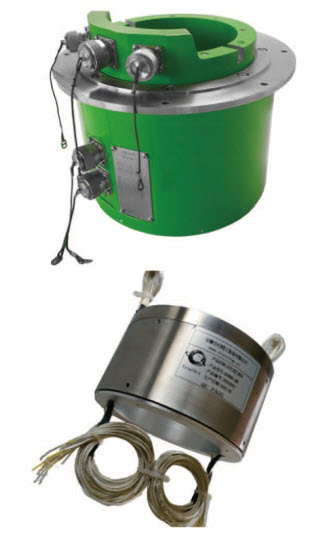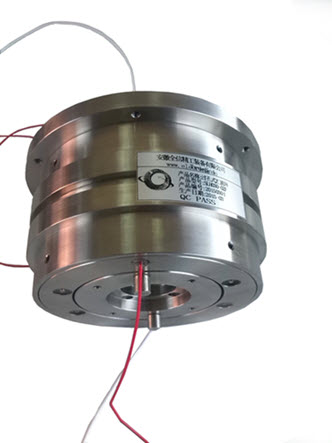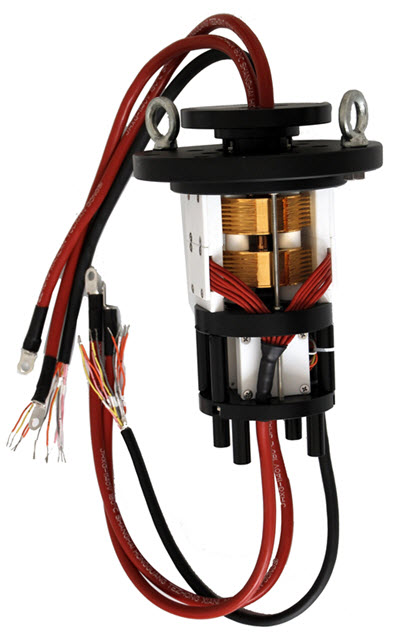 Slip ring assemblies are used for the transfer of power and data. We can manufacture customized units that combine power slip rings with signal/optical/hydraulic rotary joints. We design slip ring assemblies from concept using the latest 3D design techniques. We produce virtual 3D images that give a vivid impression of a new design of slip ring. We are in a good position to meet customized demand of slip rings.

China TrueSci is a designer and manufacturer of precise slip ring assemblies for commercial, industrial, defense and aerospace applications.

We China TrueSci put our customers first and we pay top attention to quality. We deliver reliable slip ring products, competitive pricing, superb technical support, and short lead times through our capable R&D team and efficient manufacturing processes. Not only do we provide the slip ring, slip ring assembly, and motor assemblies that meet your special specifications, we offer value-added services to provide you with exactly what is needed quickly and cost-effectively. We offer the best products in the industry of slip rings accurately.

Please feel free to contact us for high quality service and reliable products. We treasure the opportunity to be your best supplier of slip rings. We have the expertise to design and build slip rings for any application such as radar system, military weapons, aerospace equipments, aircrafts, ships, engineering machinery, industrial robots, oil well logging tools and security monitors, and etc. We have been involved in the design and manufacturing of tens of thousands of slip ring assemblies for all industries. We know clearly how to build a highly reliable slip ring assembly and we aim to meet your unique demand with high efficiency and competitive price.

China TrueSci industrial slip rings provide the solution to transmit electric power and electrical signals from stationary to rotating units in all types of machines like radar system, antenna dishes, revolving cranes, rotating purifiers in sewage or water treatment facilities, carrousels, manipulators, wrapping machines, theatre stages, wind turbines as well as in cable reels. Our fully developed and versatile standard program facilitates to assemble slip ring assemblies with any number of poles. Current ratings up to 1200 A and voltages up to 24 kV are possible. The range in size for the slip ring assemblies starts with 30 mm up to 360 mm diameter and lined up to 100-poles. Slip ring assemblies can be supplied either as open, "non-enclosed" types for special customer adaptations, or totally enclosed with high impact plastic or galvanised steel housing even for hazardous locations. Additional rotating couplings are available for fluids or gases and fiber optic swivels can be integrated.